This combination of ingredients becomes an instant seafood fan favorite because of a flavorful, nutty crust that still lets the unique taste of the fish shine through. You'll want to make this simple recipe more than once!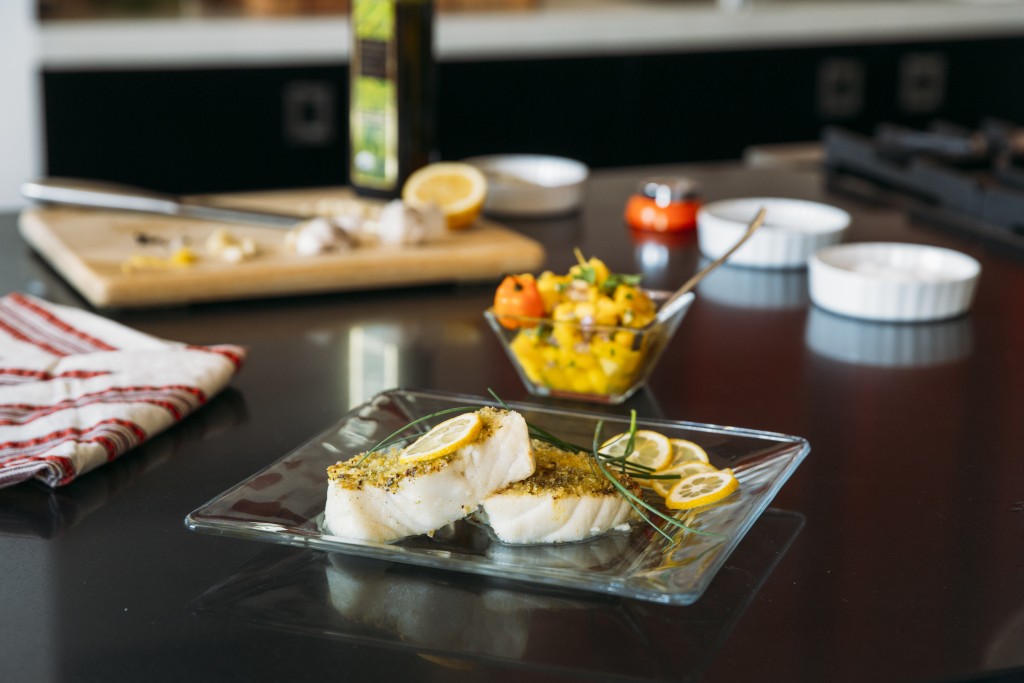 Ingredients
2 7oz Chilean Seabass Filets
2 lemons, juiced
4 tbsp stone ground mustard
1 c shelled pistachio nuts
½ c panko bread crumbs
4 tbsp olive oil
Salt and pepper to taste
Directions
Preheat the oven to 375 degrees F.
Arrange the fish on an oven proof baking sheet. Mix the lemon juice and mustard together in a small bowl and spread sparingly over the top of the salmon.
Coarsely grind the pistachios in a food processer. Add the panko bread crumbs, the oil and salt and pepper, to taste. (The bread crumbs should be slightly wet, as it helps them stick to the fish.)
Sprinkle the pistachio mixture over the mustard to cover the fish evenly.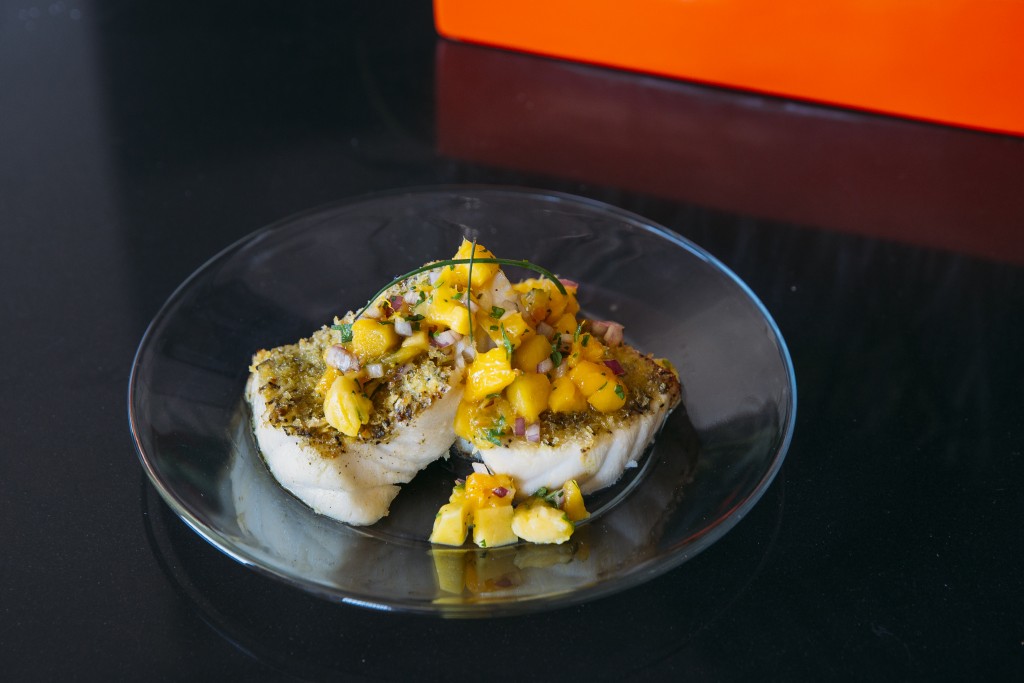 Put in the preheated oven and bake until the fish reaches the correct doneness, about 10 to 15 minutes. Remove from the oven to a serving platter
Serve with a Mango salsa to top off.
Mango salsa
1 mango, peeled and diced
2 cloves garlic minced
1 finely chopped habanero
1 small shallot minced
1 tablespoon lime juice
1/4 cup roughly chopped cilantro leaves
1 tsp chives finely chopped
Salt and pepper
Directions
Combine the mango, garlic, habanero, shallot, lime juice and cilantro leaves and mix well. Season with salt and pepper to taste, top with chives.
To stay current on all our newest recipes, follow us on Twitter
and like us on Facebook!
Or if you just can't get enough pictures of food, check us out on Instagram
for a daily helping.