Bulk Subscription Deals

HOW DOES IT WORK?
IT'S SIMPLE.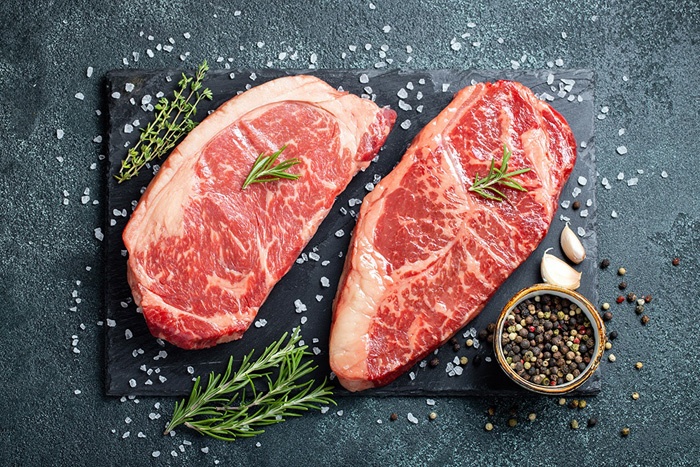 OUR PHILOSOPHY IS SIMPLE.
The healthiest animals make the healthiest, cleanest meats. The healthiest meats make the happiest customers. We invite you to experience farm-to-plate, 5-star delicious dining at home in premier style.
Meat The Butchers pride itself on providing the highest quality proteins that have been sourced from sustainable family farms all across the globe.
It's because we source from family-owned farms with the highest standards in the care they take of their animals and their land. The integrity and expertise found in these family farms can't be matched by any commercial farm that stocks supermarket shelves.

Our quality isn't matched by other meat companies that call themselves quality but pick the lowest level of "premium" from lesser animals raised less well.
With celebrity chefs and restaurants returning to us again and again, we knew we were doing right. And we wanted to do the same for families like yours. So, after three years of research, we engineered an eco-friendly way to ship our fresh meats to your doorstep.
That's how we're bringing the best from farmers to families like yours and making the most flavorful, healthiest, sustainable meats the standard in your household.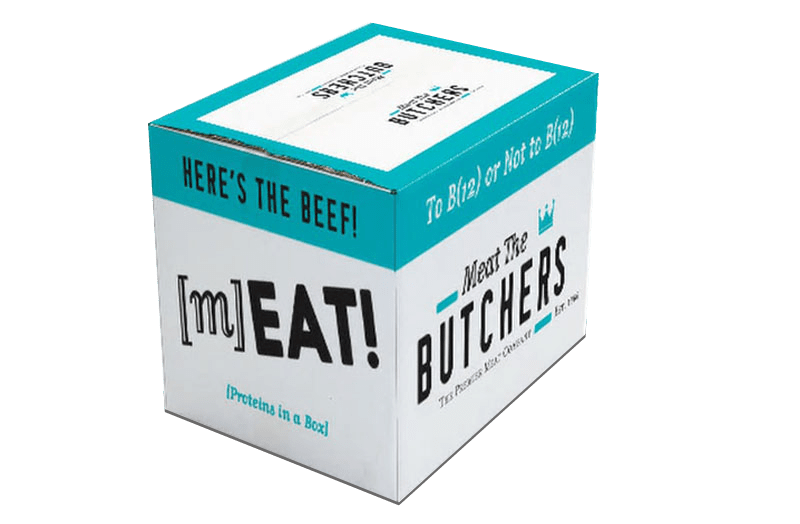 Signing up for our monthly protein subscription service is very easy. All you need to do is choose the items you would like to include in your subscription by pressing the "subscribe & save 10%" option on each and every product throughout the site. Once you have checked out with All items selected for a subscription (subscribe & save) your order will process regularly and shipped immediately with your 10% savings automatically included. Bulk items (over 5lbs) can only be checked out as a subscription monthly order and cannot be added to a regular cart.
The next order will be processed exactly a month later sending you the items you have selected the previous time, again, with the 10% savings. For all on-going shipments, You will be charged when we send the product out to you.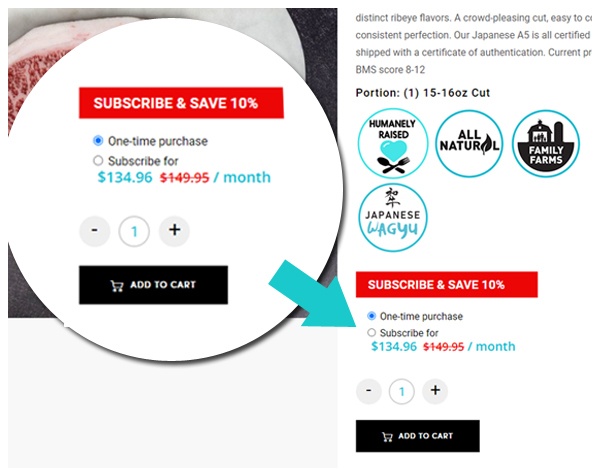 MTB SUBSCRIPTION ONLY PRODUCTS
Bulk Deals Only Available For Subscriptions

We know you'll love receiving your monthly box, but you can cancel at any time, with zero commitments whatsoever.