Kirosa Farms F1 Wagyu NY Strip Roast 4.5-5lbs
Availability: Out stock
To place an order, call (323) 807-8266 or email us at onlineorders@premiermeats.com.
Certified Kirosa Farms F1 Wagyu NY Strip Roast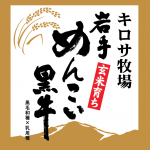 Raised in the Iwate Prefecture this beef is a cross between Authentic Japanese Wagyu beef and Holstein. Due to Authentic Japanese Fl Wagyu beef having better feed efficiency than Wagyu, it can be provided a very rich creamy flavor at a more reasonable price while still containing the same umami as Wagyu. Raised on two specific farms north of Ou Mountain Range, this region provides pure water from melting glaciers and clean air to nurture a verdant terrain to create brown rice for feed.
Portion: 4.5-5lbs
Description
Kirosa Farms F1 Wagyu NY Strip Roast
Portion: 4.5-5lbs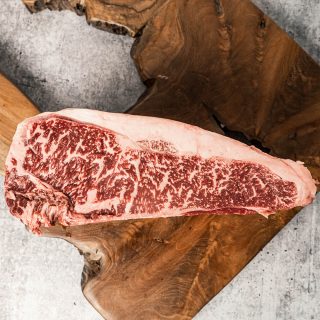 Kirosa Farms F1 Wagyu NY Strip Roast 4.5-5lbs