Gunma A5 Japanese Block Cut
Availability: Out stock
To place an order, call (323) 807-8266 or email us at onlineorders@premiermeats.com.
Certified Gunma A5 Japanese Block Cut
This incredibly tender, crowd-pleasing cut generates a sweet buttery flavor as well as all the distinct ribeye flavors you have come to expect. Easy to cook to perfection and our Japanese A5 is all certified and ships with a certificate of authentication.
Our A5 Gunma Wagyu steak are characterized by their rich, marbled fat content which gives Joshu Wagyu its signature texture. The tender and juicy steaks produce dishes that, even when grilled, melt in your mouth and they always produce heavenly dishes on the plate and on your palate.
Portion: (1) 16oz Cut




Description
Gunma A5 Japanese Block Cut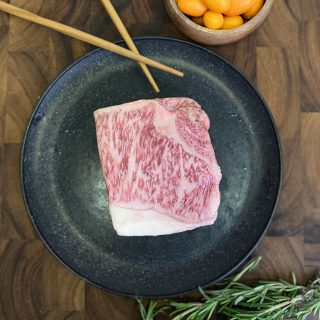 Gunma A5 Japanese Block Cut