1 Time Special Offer
Attention: Health Conscious Meat Lovers
"I Stopped Buying Meat At The Supermarket. You Should Too. Here's Why…"
"Discover What 96% of Americans Don't Know About Buying Meat… and How to Easily Get the Freshest, Healthiest and Most Delicious Selections Delivered Overnight To Your Door"
Warning: The Food Industry, Restaurant Owners and Supermarket Chains do NOT want you to know the following information!
Factory Farm Meats Exposed
Are you aware of the startling facts that the vast majority of meat purchased at supermarkets comes from livestock that has been raised in Concentrated Animal Feeding Operations (CAFO's), also known as "factory farms?"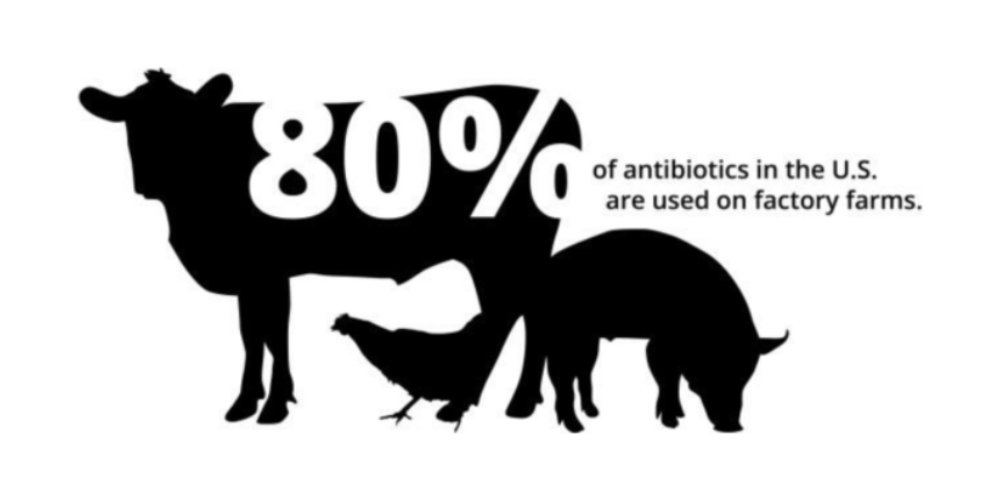 There are about 257,000 CAFOs in the United States, and the EPA defines them as "a production process concentrating large numbers of animals in relatively small and confined places, within a non-vegetation feeding area for more than 45 days, during the growing season."
This inhumane environmentally be beneficial for producing large quantities of unnaturally produced meat, however in sacrificing food quality it ultimately affects our health as a consequence
Is that Really in my Meat?
Consider the fact that any animal that's forced to live in such cramped quarters isn't going to be especially healthy. Because of this they're given antibiotics, hormones, de-worming medication, growth-promoting drugs, and other medicines that help them reach their slaughter weight quickly and without getting too sick.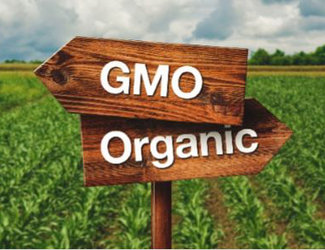 If you're a broiler chicken (raised specifically for meat), thanks to "meat science" and its chemical levers – growth hormones, antibiotics and genetically engineered feed – you weigh at least double what you would in the wild, but lack the muscle even to waddle, let alone fly.
Fortunately, you don't have to risk your health by buying, consuming and supporting products produced by the factory farm industry. Awareness is the first step in understanding just how important it is to make the decision to change your meat buying habits.
Since the majority of supermarkets only sell these mass produced, health comprised, substandard meats, you owe it to yourself and your family to find a healthy alternative and take your business elsewhere.
Fresh vs. Frozen
Not only is the quality of the meat an issue, the meat's freshness is another thing to consider. Did you know that pre-packaged meats have a 10-14 day shelf life? Therefore, buying the freshest cuts of meat is not always an easy thing to do.
Another factor you want to keep in mind is just about all fresh meat gets frozen by the butcher. While the meat sits out under the counter for sale during the day, it thaws. If it doesn't sell, the butcher refreezes it at closing time, only to repeat the process again the next day, and the next, and the next, until it's sold.
After a few days, how much has the meat's nutritional value been reduced? And what about the meat's appearance, taste, texture and smell? What if there was a better way to solve this problem? Hint: there is…
The Desire for a Healthy Alternative
What value do you place on your family's health? On a scale from 1 to 10, 10 being the highest, I hope, like me, yours is a 10+. I'm committed to my family's health and well-being, period. And of course, you know properly feeding your family is a priority that deserves special attention.
Do you know the most convenient way to serve healthy, great tasting and satisfying meals? Is freshness and quality important to you? How about nutritional value and taste? What about ease of preparation? Are you buying your meats and proteins from a healthy source you can trust? Somewhere you can save time and money? If not, stay tuned…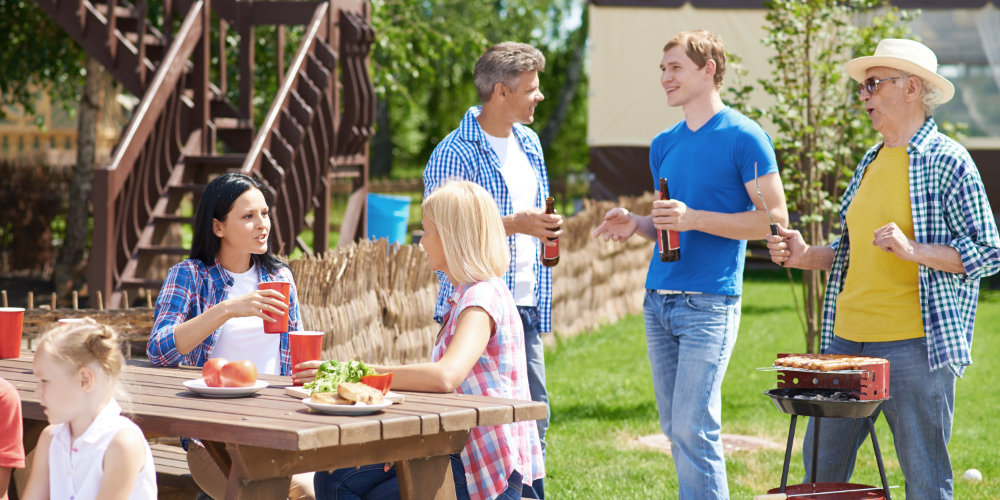 The responsibility of providing a wide variety of healthy, good tasting, nourishing meals for our families on a regular basis with the time pressures of today's fast-paced lifestyle can feel a bit overwhelming.
The last thing you want to think about is driving extra miles each week or spending more hours finding special stores that only sell fresh, hormone free, antibiotic free, organic and free range meats.
The extra knowledge' time and energy necessary to feed your family this way may seem out of the question… but it doesn't have to be. I'm about to share some good news with you…
The Smart Farm 
"Wake Up"

 Call

We've been conditioned by society to believe that going down to the butcher shop at the local supermarket is the way we're supposed to shop for our meats. Most people never even consider that there might be a healthier and smarter alternative available. If health is a priority, it's time to take a closer look at what we are feeding ourselves every day.
Smart Farm

 – The Friendly, Healthier Choice

The smarter alternative is a naturally sustainable, environmentally friendly "Smart Farming" system for raising healthy animals. With new higher standards including animals being raised hormone-free, steroid-free, antibiotic-free and pesticide-free and a guarantee that animals ranged on the pasture for the majority of each day.

Smart Farming encourages natural behaviors such as foraging, taking dust baths, and flapping wings. Grass-fed animals (cattle) can forage and graze on fresh, pesticide-free grass. To be Food Alliance Certified, these animals may not be fed grain or grain products, or receive hormone or antibiotic treatments of any kind. Smart Farm cage-free animals are not kept in cages inside a warehouse.

Smart Farm meats are rich in quality protein. Protein is vital for health and maintenance of your body and function as building blocks for bones, muscles, cartilage, skin and blood. They're also the building blocks for enzymes, hormones, and vitamins.

Four ounces of Smart Farm steak contain 28 grams of complete protein including all of the essential amino acids. It strengthens your immune system function by producing antibodies that protect your body from infection.

Protein increases your energy levels while carrying out vital metabolic functions. Consuming Smart Farm meat leads to burning more calories and more energy.

Smart Farm Meats are top priority to all athletes who want to perform at optimal levels. They're also a vital part of a child's diet, according to a two-year study of school kids. Without it, children grow up smaller, less strong and less intelligent, results suggest.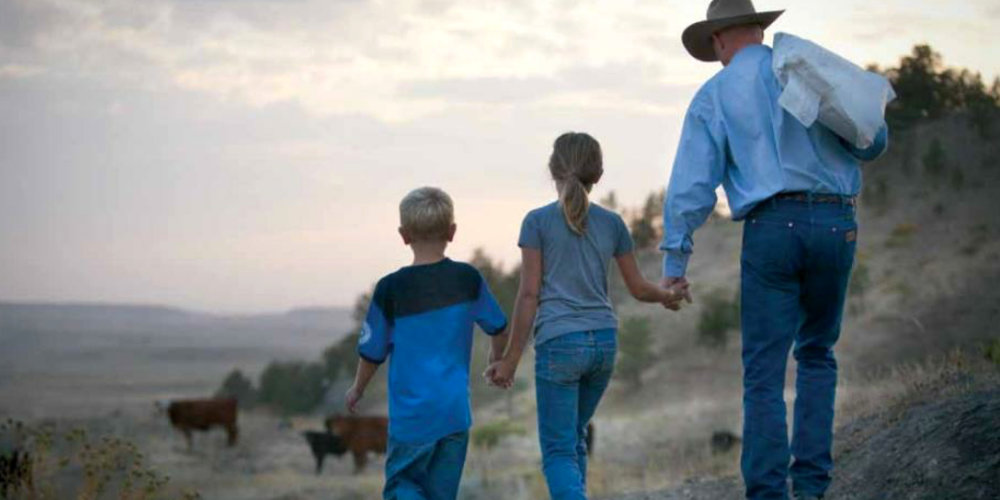 Smart Farm grass-fed cows have higher levels of Omega 3 heart-healthy essential fatty acids in their meat. Meats from Smart Farms are also richer in iron, zinc, and selenium and contain higher levels of Vitamin A, B, and D. Not only do these vitamins promote good vision, stronger teeth, and bones, they also support the central nervous system, thus promoting mental health as well.
Smart Farming is good news for everyone who wants to consume healthier, more delicious meats. One of the best parts is, 97% of these Smart Farms are family owned!
A Revelation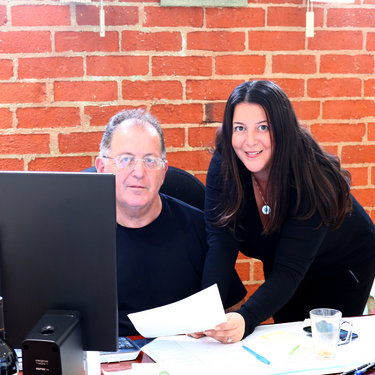 When I started down this path, to be honest, I didn't know the difference between animal-friendly smart farms and factory farms. I had to admit that I thought the meat was meat, for the most part. I knew there were various grades of beef, just never considered anything much beyond that.
Learning the truth and horror stories about cruel and unusual production practices was my "wake up call." It gave me a burning desire and passion to help inform people in making more educated decisions when buying meats. Someone has to tell people the truth and I intend to do just that.
And I consider myself very fortunate to have had someone I love, trust and respect teach me the truth early on…my dad, Harry.
My Story
Hello! My name is Hadar (that's me with my dad in the picture above). I grew up in a family-owned food business on the West Coast. My father, Harry Greenberg, is founder of the Premier Meat Company. He's a trusted advisor to numerous Gourmet Chefs and famous restaurant owners. I'm forever grateful to my dad for teaching my brothers and I the shocking truth about animal-friendly sustainable farming vs. factory farming.
I got to learn firsthand just what it takes to produce the very best quality meats, without the use of science shortcuts or raising abused, fearful animals (leading to dangerous amounts of cortisol, the stress hormone, in their bodies). It's true. We are what we eat… so happy animals = healthier families.
For many years, Premier only offered our premium proteins to award-winning restaurants, food companies, and chefs such as Nobu, BOA Steakhouse, and Gordon Ramsay. The best only choose the best. But we dreamed that someday, we'd bring these premium proteins home to you.
As a mother of four kids, and spending years working with my father in the business, I decided to turn this passion of mine into my main life's mission. The timing was right to offer families across the country these same incredible foods and make a truly positive impact on people's lives.
It was time to design a simplified system of delivering a wide variety of healthy premium protein food choices from only the best friendly smart farms right to your door. This includes keeping the meats fresh (using special temperature tested shipping containers) and never freezing them (the freezing and refreezing practice supermarkets use zaps the nutrition out of the meat).
I was determined to turn this dream into reality and I knew the time was now! Thanks to the work of our team of dedicated health-conscious food professionals, who put in countless hours for weeks on end to make this happen, we have launched our new premier brand called, "Meat the Butchers."
For Exciting News & Amazing Offers, Sign Up Now!
SIGN UP NOW AND RECEIVE $20 OFF YOUR FIRST ORDER!

Introducing Meat the Butchers
Imagine having your own expert food concierge as your guide in selecting the finest cuts of meats produced only by smart farms whose standards meet the highest criteria for humane healthy practices. After all, with several decades of experience our friendly team of professionals can offer you tips and inside secrets to make your life just a little easier.
With Meat the Butchers' incredible selection of premium proteins, delicious step by step recipes, "how to" cooking videos and an "always fresh" delivery system everyone can now enjoy the benefits of friendly farm to door service and convenience.
The food industry, restaurant owners, supermarket chains and factory farms of course don't want you to know about this. Cutting out the middle man is not their game. They have done everything in their power to convince the general public that the old system is fine. They will assure you there's no reason to change.
It's not your fault that you've been told "the meat is safe to eat" story by mass factory farm producers and store chain advertisers.
Deep down inside, many of us knew instinctively that something was wrong with the system of buying meat from a butcher shop that may or may not be fresh, most likely is from a factory farm and has been frozen and thawed several times before you buy it. Then we serve it to our family for dinner without realizing the risks.
But like me… now you know better. You know WHY to avoid the dangers of consuming meats from animals that were not raised with the ability to have a normal life. You can choose for yourself. You can simply vote with your wallet and stand up for the health and well-being of you and your loved ones.
Meat the Butchers takes the guesswork out of the shopping equation and elevates you to new standards of obtaining the finest, healthiest, most flavorful selections of meats. It will also save you precious time wasted standing in line at the butcher's shop, only to get refrozen sub par meat.
We realize that planning and cooking a healthy dinner can be a challenge. Work, life and other commitments can sometimes get in the way. That's why we want to offer you an easy solution…
Imagine the simplicity of ordering all of your healthy protein needs online. With a few clicks of the mouse you will soon have your product sitting by your front door. You are important to us and we want to provide great value and service to you and your family.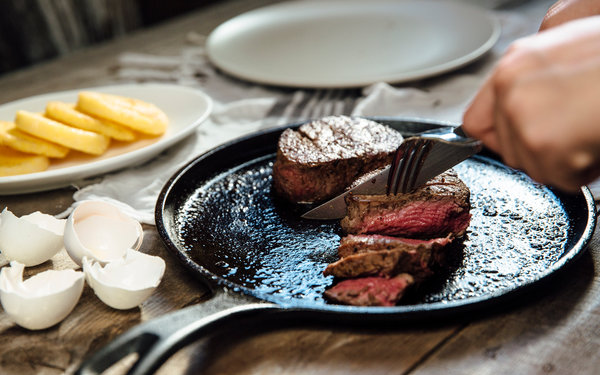 Our mission is to make every experience with us a memorable one. We believe in long term relationships and are committed to providing you the best service possible.
Would you like to try a special sampling of our best selling products? The ones people across the country, just like you are raving about…
Are your taste buds getting excited yet? Are you ready to surprise your family with some Smart Farm friendly foods they're going to love? Great, we have good news for you.
When you start with us today, you can take advantage of our limited time special one-time offer. We are ready to ship you our most popular premier selection box via FedEx Priority Overnight right to your door along with a bonus gift that is sure o turn a few heads. Read on…
The Game Day VIP Bundle
⇃

 Bundle cut options 

⇂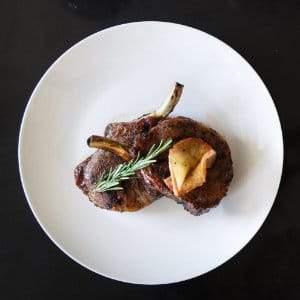 10oz Pork Chop Frenched
Juicy & Delicious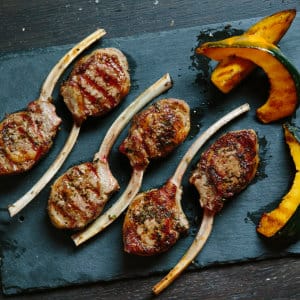 4oz Lamb Rack Lollipop Chop
Incredible Flavor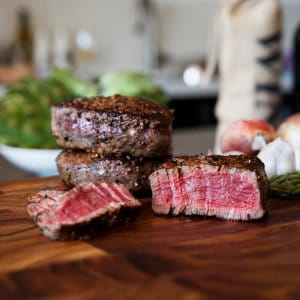 6oz Filet Mignon USDA Prime
Melts-in-your-Mouth Tender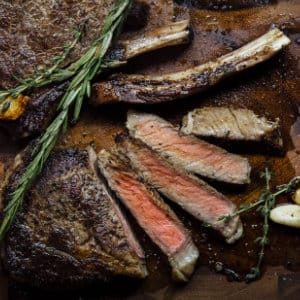 10oz Rib Eye Boneless Prime
Exquisite flavor
Score big points on game day with everyone's favorite bites, you can never go wrong with this bundle! Our delicious assortment includes juicy Grass Fed Burger Patties our mouth watering Hanger steaks and lets not forget our amazing free range chicken drummettes. They are sure to put a smile on everyone's face. In addition to a 10% discount included in total amount, we are happy to give you a FREE Kansas City Steak Rub to enhance the texture of our mouthwatering steaks and patties.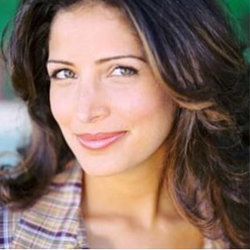 Riki Ella
Tarzana, California
"I love Meat the Butchers! The convenience of the packaging is perfect for my busy family. I come home after work and choose what I want to eat that night. I've saved so much money cooking Meat the Butchers steaks and seafood at home rather than going out to eat every weekend.
I'm the cook and the waitress, so I get the tip. Health wise, I don't have to worry about any additives to prolong the life of the beef or meat from industrial farms like other companies use. It's all steak in steak juice! I'M IMPRESSED!"
The Pattie's Bacon Bundle
⇃

 Assortment includes 

⇂

4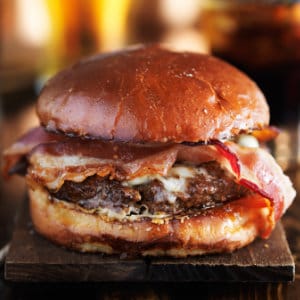 8oz Prime Rib Burgers
Extra juicy
4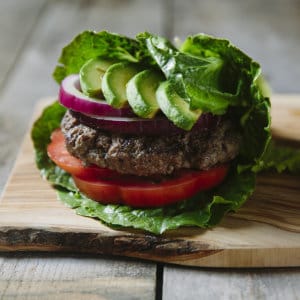 8oz Grass-Fed Burgers
Natural benefits
4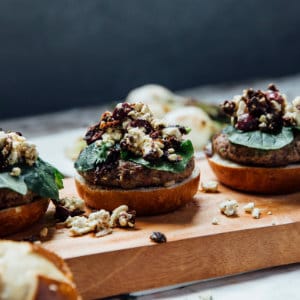 8oz Dry Age Burgers
Robust flavor
1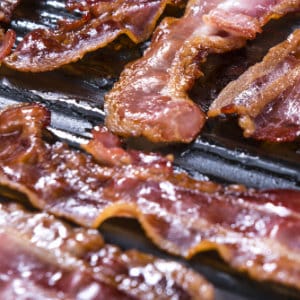 1lb Bacon
All-natural pork
It's burger time! Purchase 3 of our amazing 8oz Chuck burger patties and receive a FREE pound of bacon and an additional 10% off! Simply add this bundle to your cart and apply the promo code PATTIESBACON at checkout!
10% in savings!

At Premier Meat Company, we want families everywhere to be able to make healthy, delicious eating a top priority. My dad and I are totally passionate about you joining us to build a community that wants—and creates—the best, healthiest meals. That's what Meat the Butchers is all about. Welcome, from our family to yours!
Hadar Greenberg Almog
P.S. Your complete satisfaction with our outstanding Meat the Butcher's line of products and service is very important to us and is always guaranteed!
The Meat the Butcher's Guarantee
We are committed to exceeding your expectations, delivering exceptional quality and providing you with great value. We stand behind our products by guaranteeing their freshness, healthy smart farming methods and all-natural sourcing. This includes the finest selection of fresh seafood, grass fed meats and organic/pasteurized chicken.
We guarantee fresh, never frozen proteins delivered to you. Every order of protein will arrive in temperatures below 40° and vacuum sealed for freshness, having never been exposed to freezing temperatures or ice.
We guarantee that every piece of meat and seafood we offer you is raised by smart farming methods that prioritize sustainable, all-natural and humane animal husbandry over mass production.
We guarantee that we'll only source all-natural products so you need never worry about being exposed to artificial ingredients or methods of production.
We guarantee that your protein will be the highest quality of prime meat achievable because of the expert care we give it at every step.
We guarantee your order will arrive at your doorstep less than 48 hours from being shipped.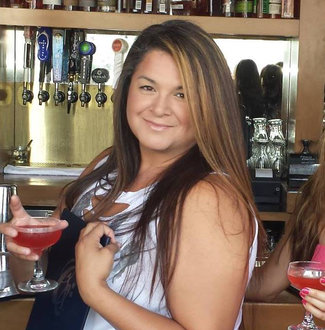 Laura Santana
Orange, California
"This is the MOST WONDERFUL fresh steak ever. I would suggest this to anyone who loves a great steak. I also love their chicken, seafood and grassfed burgers.
The best thing about their products is you don't have to thaw them before cooking so if you forget to take something out in the morning before work you still have a good dinner after work. Outstanding company!"
The Scottish Chemise Bundle
⇃

 Assortment includes 

⇂

2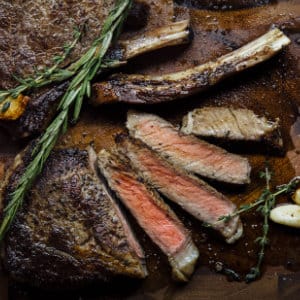 12oz Prime Rib Eye Steaks
Superbly juicy
2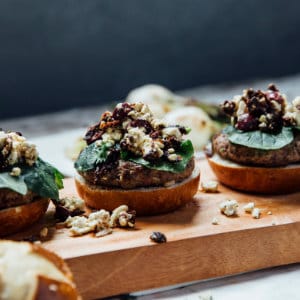 8oz Dry Age Burgers
Incredible umami flavor
1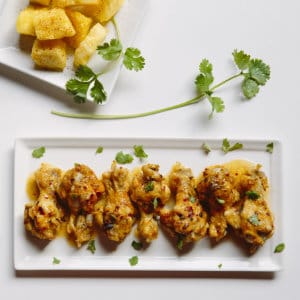 1lb Chicken Drummettes
Free range and natural
It's burger time! Purchase 3 of our amazing 8oz Chuck burger patties and receive a FREE pound of bacon and an additional 10% off! Simply add this bundle to your cart and apply the promo code PATTIESBACON at checkout!.
In addition to the above proteins, you'll also be receiving a tin of Kansas City steak seasoning and our MTB branded oven mitt.
10% in savings!

Meat the Butchers will help you…
Get Premium Fresh Meats, Seafood and Poultry conveniently delivered to your door
Receive your orders in special "Always Fresh" containers providing freshness without freezing
Choose from a wide selection of foods, best sellers, assortments and merchandise
Learn cooking secrets in minutes with our How to Cooking Videos – Watch how you can make great meals every time
With step by step recipes from our Meat the Butchers Chef's Collection
As your personal food concierge here to guide you with our tips and insider secrets
Understand how higher quality means healthier, better taste, more flavor, superior texture and more nutrients
Save time – no more driving to multiple stores or standing in line at the butcher shop
With Simple Subscriptions – that work with your busy life – weekly or monthly convenient home delivery
Choice of Award winning restaurants and Gourmet Chef's
Find Meats from Friendly Smart Farms – Sustainable practices that benefit the ecosystem so we can keep our planet healthy too.
Enjoy our friendly customer service team that is there to take care of you. We welcome your questions.
Learn About Our Rewards Program – earn points and receive discounts on your next orders.
Learn the numerous health benefits of eating quality proteins including,
Cook Well, Eat Well and Live Well
Experience the Meat the Butcher's difference.
More Meat the Butchers Reviews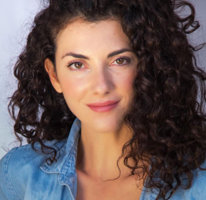 Shanti Ash
Silverlake, California
"Very satisfied. High quality product, the food is great. They were exactly what I had been looking for, but was not able to find for some time. And a perfect solution if you don't have a good steak house nearby.
It was really easy for me order online. Everything arrives really fresh and the convenience is the best! Their shipping was fast and reliable."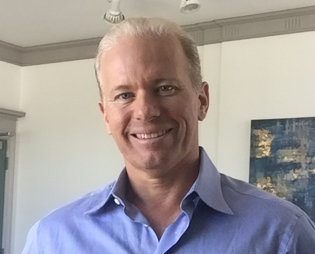 Scott Magers
Chicago, Illinois
"They have wonderful steaks and subscription boxes with an excellent selection of meats especially good for grilling.
Vegetables go really well on the grill with their cuts of meat. It's a perfect solution for staying healthy and fit, especially if you are really busy. I tell all of my friends about them! Amazing company"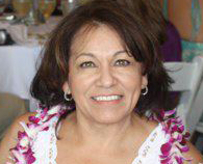 Maria Stephens
Temecula, California
"I just wanted to send a thank you to BETTY for her exceptional customer service. I contacted Meat the Butchers twice this week with questions and both times, Betty's customer service was excellent.
It is so refreshing to speak with an employee that is friendly, helpful and dedicated to their company or client's needs. Betty was outstanding on both occasions!!"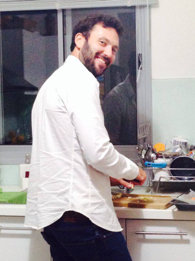 Liran Rosenfeld
San Diego, California
"I can tell you that we have ordered the sirloin strip and rib eye steaks and they are so tender and so juicy and so flavorful. I absolutely love to prepare and eat these steaks.
These products are the best I've had. We also order their variety boxes, especially during the holiday season. My wife and I love the convenience of having everything delivered fresh to our door without needing to thaw.
It seems more people are ordering online now and staying away from the traditional supermarket butcher shop. I know we have switched over and are really happy we did"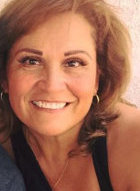 Rose Gonzalez
Banning, California
"The Holidays are here and I needed to find a place to buy my meats that catered to my all my guests, especially the health focused ones that eat only "grass fed" or "free range." I found exactly what I was looking for in Meat the Butchers.
In a matter of 10 minutes I was able to find what I was looking for and order everything needed for all of my meals. My order arrived the next day fresh and beautifully packed. I'm so happy I found you guys!"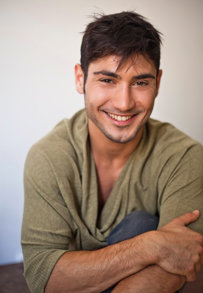 Or Kahlon
WeHo, California
"Wow, I'm totally impressed with their delicious selection of healthy farm fresh gourmet meats and awesome overnight delivery service. With great anticipation I look forward to my variety box showing up every week.
I'm no longer using up a lot of my energy figuring out what to make, where to shop to buy it fresh and wasting money buying more than we needed (and playing the freezing game).
Now I have redirected my energy into the cooking and family dinner part, which I really enjoy. I first learned about Meat the Butchers from a friend of mine and it has been a godsend. Highly recommended!!"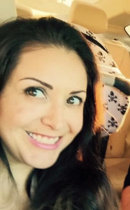 Ann Jackson
Riverside, California
"I have to say I love this! I have been using Meat the Butchers for 3 weeks and I love it. I have actually dropped 5 pounds so far from just eating healthier. And I'm working out every day now and feeling terrific.
Everything I have ordered so far has been extra fresh, excellent quality and loaded with flavor. Just wish I had discovered them sooner.
I watched one of their new cooking videos, got inspired and am now preparing Apricot Glazed Fresh Salmon for dinner tonight. Thanks MTB for making it so easy for me!"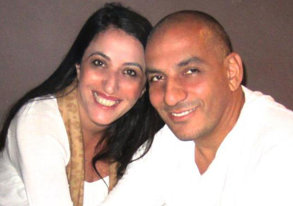 Vered and Kobi Sasi
Sherman Oaks, California
"We consider this company and their service a great find! Talk about a difference between store bought meats and those from Meat the Butchers… night and day. The lunches and dinners we make are simply better tasting, higher quality and much healthier too.
Our kids quickly noticed when we starting serving the grass-fed burgers and now ask for them as their first choice. Thank you"