Olive Beef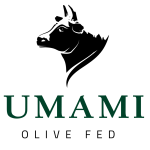 Produced on the most prestigious Wagyu farm in America,
the Umami line presents a new standard for Wagyu produced in the United States.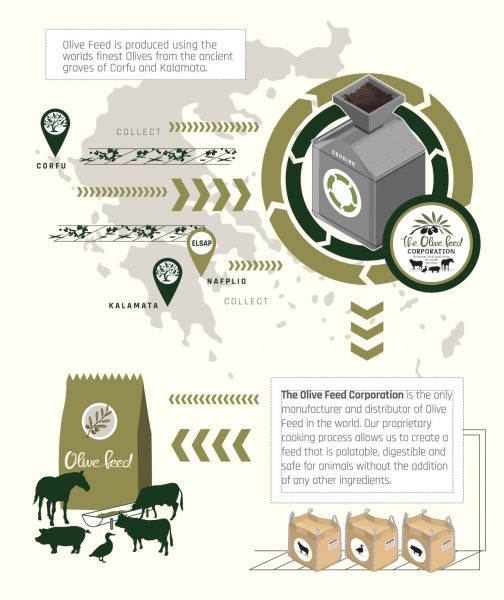 WHAT MAKES OLIVE FED BEEF SPECIAL
GENUINE OLIVE FED WAGYU CARRIES THE CERTIFIED OLIVE FED STAMP FROM THE OLIVE FEED CORPORATION.
This certification means the animals have been fed with the correct amount of Olive Feed, which has been prepared in a way that is safe and tasty for the animals to consume. Furthermore that the animals have been raised in a humane and healthy environment by a certified Olive Fed farm.
The increased tenderness and buttery Olive flavor are created by high levels of Oleic Acid, Monounsaturated Fats, and Glutamic Acid. By transforming Olive Oil by-products into nutritious animal feed, we also solve the major environmental problem of Olive Waste that causes water, soil, and air pollution.


THE OLIVE FEED CORPORATION INVENTED A PROCESS TO TRANSFORM OLIVE WASTE INTO PALATABLE, DIGESTIBLE AND SAFE ANIMAL FEED, AND WE HAVE FILED INTERNATIONAL PATENTS ON OUR PROPRIETARY PROCESS.
Since the 1950's studies have been produced all over the world to research the effects of feeding Olive Waste to various types of animals, with the result always showing low digestibility, and threats of various illnesses to animals because of high tannin content. It is important not to attempt to feed Olive Waste to animals, not only because it is not metabolizable in its waste state, but it can potentially cause serious harm to animals consuming it.