Australian Wagyu Coulotte Package
$219.95
Availability: 7 In Stock
Each package contains:
(2) 3-4 lbs Coulottes MBS 4-5
(1) 2lbs Wagyu ground beef
FREE SHIPPING
The Australian Wagyu Coulotte MBS 4-5 (also known as the Picanha) is a hard-to-find cut of beef. It is triangular in shape and considered to be the best meats for the grill in Brazilian steakhouses. Sourced from the sirloin cap, the Coulotte has a tender sirloin steak texture and rich, juicy beef flavor. We've left the fat cap intact to gently bathe the meat with its savory essence and keep the meat moist and tender.
Our natural wagyu ground chuck comes from humanely raised cattle on family farms that are never given antibiotics or hormones. Once you try this amazingly juicy Australian wagyu, you will never want to go back to anything else.
approximate package weight 10 lbs
7 in stock
Compare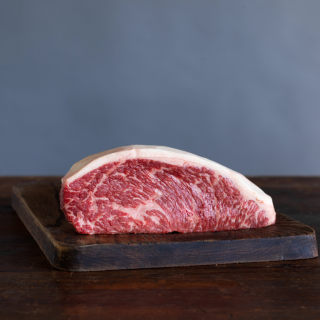 Australian Wagyu Coulotte Package
$

219.95